Human beings have an attention span of about eight seconds; ensuring that your website above the fold area is optimised for the best impact is crucial to a successful website.
What is above the fold? The above the fold of a website is the content on your site that appears first and is visible without scrolling. When designing a website the above the fold should be kept in mind.
What does this have to do with a fold? Well, the term "above the fold" dates back to the beginning of newspaper printing. Newspapers were printed onto large sheets of paper, then folded in half. Half of the newspaper was visible to the buyer the other half cancelled until they purchased it. Newspaper providers quickly learnt that tp attract readers, the above the fold needed…
1/ Attention Grabbing Headlines
2/ Awesome Imagery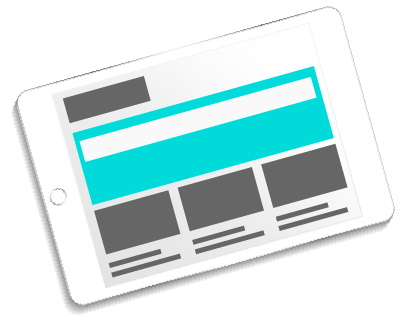 3/ A taste of whats inside
While the fold line is more challenging to define in the digital age to the number of different screens and devices available, that your website would be viewd on, the basic principals for what should be made first visible on a webpage remain the same!
Website Headlines
Attention grabbing | Be brief | Make it clear | Use Power words (CTA)
Website Imagery
Attention grabbing | Images or video | Compliment websites content
Website Content
Does the user have a taste of what's below the fold and beyond? Why should they scroll down and invest their time in looking at your website?
BrandLift are a web design and development agency on the Sunshine Coast, Queensland. We are Ui and Ux nerd and design websites with these principals for every one of our clients.