Grow Your
Business Through

Social Media
Social media is one of the most critical aspects of digital marketing. Social media has the potential to reach millions of customers worldwide. If you aren't utilising social media to the best of its ability, you are missing out on one of the most incredible marketing opportunities available for a business. Trust us to enhance your social media management.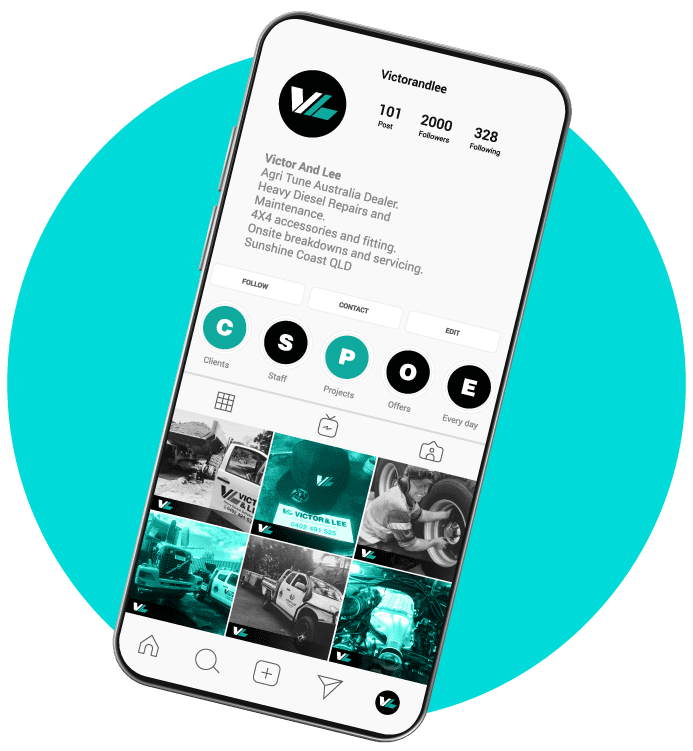 Not sure where to start with social media? Want to know which social media platform is best for your business? We make it so simple by providing you with an in-depth plan of how to get your socials singing.
Is your business not on social media? Or are you looking to branch out to a new platform? We can handle everything with the setup, setting your business up for success from the get-go.
Content is king, a social media platform with sub-par content is almost pointless. We can handle everything content-wise whether its copywriting, photography, videography & everything post creation.
Do you find you lack the resources to utilise your social media marketing effectively? We can help by taking over your social media platforms, distributing engaging content daily.
 We live in the age of data-driven marketing; we can pinpoint your potential clients like never before through ads and influencer marketing, increasing your leads tenfold.
We happily train your staff members to take over your social media accounts, giving them the resources needed to produce engaging content. Tap us back in at any time; it's that easy.
01
Discovery
We learn as much as we can about your business, helping us determine your social media goals.
02
Social media strategy
We analyse your target market, determining which platforms and which services are best suited for your business. We understand that every business is different, so we don't offer a one size fits all solution. Your business may require only one channel or no advertising; we only present what we believe will generate you long term results.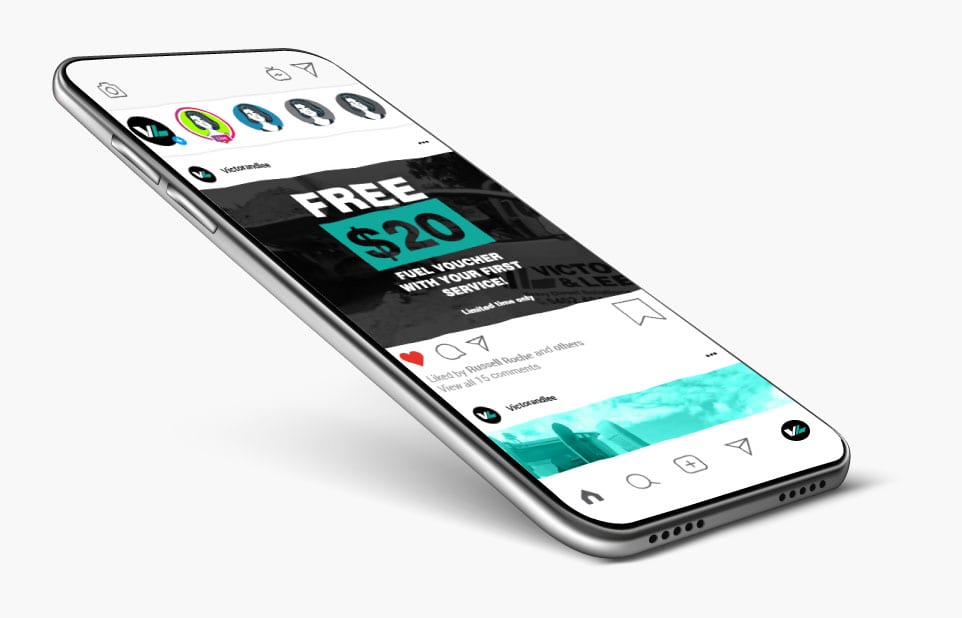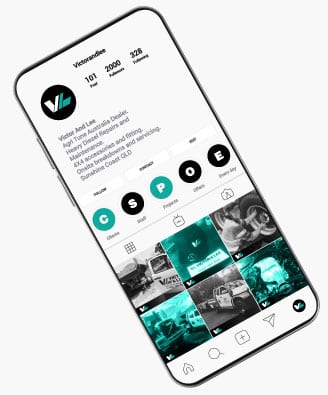 03
Build
We get everything together; whether its social assets such as imagery, video, photography, or the technical building of ad platforms for your campaign. This step is where we breathe life into your socials.
04
Review & launch
All our social media campaigns are reviewed by you to ensure you are 100% happy with what is going out to the world. Once you're happy, we launch your brand new engaging content on schedule.
05
Social media reports
Depending on your social media package, your social media manager will provide you with monthly reports on your social media performance. We don't just set and forget our account managers analyses any data and provide you with suggestions to increase further engagement and drive leads to your business.
06
Grow
The whole idea of this was to grow your business! Once you start seeing results, you may need a change in strategy, or you may need to branch out to other social media platforms, don't worry, we help scale your socials with your business!

Ready to get started with
Socials?
Fill in the form and lets get the ball rolling, one of our team will be in contact within the hour.

Our Office is located on the Sunshine Coast, Suite 5, Level 2/30 Main Dr, Birtinya QLD 4575
Social media is only one piece of the puzzle
We're a full-service agency, meaning we have you covered for everything and anything marketing! Stop dealing with multiple agencies and businesses to handle different pieces of your branding; we keep everything in one place, ensuring the consistency and professionalism of your brand.

• Re-branding
• Brand strategy
• Naming & taglines
• Logo design
• Style guides & identity
• Brand launch & roll out

• Email signatures
• Email marketing
• Digital catalogues
• Digital letterheads
• Digital annual reports
• Xero invoices

• Design & development
• E-commerce set-up
• Search engine management
• Hosting & domains
• Re-marketing setup
• Subscription-based model

• Stationery
• Signage
• Promotional products
• Apparel & uniforms
• Packaging design
• Printed catalogues

• Photography
• Videography
• Copy writing
• Motion graphics
• Graphic design
• Advertisement creation

Need a hand putting everything together?
contact us now to book in a FREE brand strategy session. We analyse all your marketing and advise which products would benefit you now and in the future
We were starting a new business and wanted the branding to make us stand out. We approached BrandLift who after an in-depth discussion nailed the brief we get nothing but compliments on how professional our business looks compared to other mechanics on the coast!